Uncategorized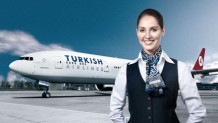 Turkish Airlines (THY) will cooperate with Germany's railway company Deutsche Bahn (DB) to offer passengers in addition to plane tickets in Germany. With the Rail & Fly service, which will enable passengers to travel quickly and conveniently between airports in...
A tax advantage will be provided for passing yachts carrying foreign flags to the Turkish flag. Accordingly, the VAT will fall to 1 percent, the excise tax will be zero. Ministry of Transport, Maritime Affairs and Communications acted for Turkish...
You can follow current exchange rates on our internet site with live tracking.