Excise Tax on Boats and Yachts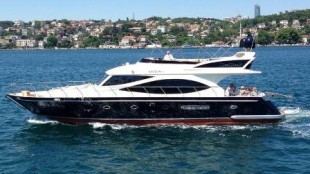 A tax advantage will be provided for passing yachts carrying foreign flags to the Turkish flag. Accordingly, the VAT will fall to 1 percent, the excise tax will be zero.

Ministry of Transport, Maritime Affairs and Communications acted for Turkish yachts carrying foreign flags due to the gap in the legislation. A new bill will be presented to the Assembly this week. Decreasing the VAT rate from 18 percent to 1, and reducing the rent in public and municipal marinas with the new design proposed to reset the SCT.
5 MİLYON TL GELİR
Foreign flagged boats will be obliged to leave abroad every 3 months. With the new design, approximately 5 thousand yachts are targeted to pass to the Turkish flag. It is envisaged that if these vessels with foreign flags of 100 thousand dollars and over are passed to the Turkish flag, an annual average tax revenue of 5 million dollars will be provided. Marine Tourism and Marine Development Association (DENTUR) General Secretary Orhun Senturk said that there were 9,200 foreign flagged boats and yachts in Turkey. Şentürk said, "90 per cent of these are American flags, and every year these boats and yachts are paid US $ 7 million for registration renewals, duties and flagship registration. If the 5,000 boats targeted by the ministry go to the Turkish flag and even 1 percent VAT is taken, these boats and yachts will cost an average of $ 5 million a year because they are expensive. Senturk said that about 1,500 of 9 thousand technicians were foreign owners, and that with the new work foreign-owned vessels could pass to the Turkish flag.
SABAH